Mobile marketing is t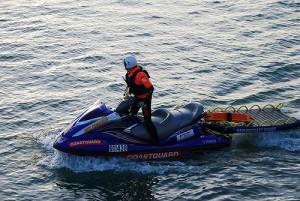 he use of wraps to reach the public with an intended message. Boat wraps are a prominently and legibly displayed advertisement of both brand, and business information integral to the impression your business makes with the public. These graphics are able to reach thousands of the new prospects every time they hit the water, drive on the back of a trailer, and spend the day parked in front of your business. Any type of business can reap the benefits of this productive and affordable signage option!
Check out the jet ski in the image above. This wrap offers a distinct image of the business the graphic represents. By utilizing this fun vehicle, an impression will be made with all those who see it! Below is a photo of a boat wrap. This shows that more than just marketing tools, boat wraps can aid in the elevation of vehicle appearance, as well! Take advantage of these amazing opportunities!
The products that our team uses to bring our clients longevity and appeal with their packages are always of the highest quality. Taking advantage of materials such as 3M Scotchprint Wrap Film Series 1080, Avery MPI 1005 Supercast, MPI 1005 Supercast Easy Apply or Gloss Opaque LTR, can bring the results you want. Premium components in the fabrication of your graphics, and the best adhesives on the market will gain durability, as well as protection for the underlying paint of your vehicle. These are also easy to remove for those who would like to change their look for competitions, promotions, and events!
Every business or organization should have the essential advertising tools to catapult their business to the next level of marketing. There are interior signs that broadcast aesthetic and brand, and then there are exterior signs that offer exposure within the area they are housed. Both serve as broadcasting displays meant to leave a long last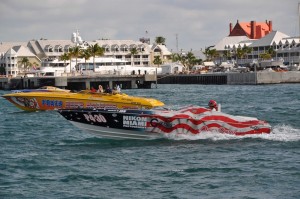 ing impression with prospective consumers. However, these signs are only as effective as the amount of audience reached. One reaches only those who visit your facility, while the other reaches those who grace its stationary area. That is why the use of mobile marketing has become more and more popular with successfully growing businesses!
Are you looking for the product that will change your marketing status within the community? Look no further! If you have a business on/near the water, or you are located in a town with large bodies of water, then these graphic solutions will be sure to draw in the results you are looking for. We offer free consultations to get started, so we can find exactly where you stand. With the details gained during that assessment, we will formulate a plan that meets your goals head on!
Looking for more information about these products? Want to schedule your free project evaluation? Call our team today!
Written by: Palladium Signs – Smyrna, Tennessee
You may also like this