Advertise on your fleet with Nashville Vehicle Wraps
Are you trying to advertise your business?  One of the most cost-effective ways to advertise your business are vehicle graphics.  Vehicle wraps & graphics turn your company or fleet vehicles into mobile billboards.  Every time your Nashville vehicle wrap gets on the road it increases your brand recognition & exposure.
No matter if it is one truck or a fleet get it wrapped by Palladium Signs and put your company's brand and reputation on display.
[gallery_bank type="images" format="thumbnail" title="false" desc="false" responsive="true" display="all" sort_by="random" special_effect="" animation_effect="" album_title="false" album_id="2″]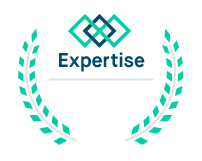 Best Vehicle
Wrap Shops in
Nashville
2018
Where are your advertising dollars being spent to reach your potential customers?
Why we can't post prices online explained.
There is no "one size fits all" pricing in the industry.  It is a custom business.  The majority of wrap companies price on a "dollar per square foot" basis.  Every car, van or truck has unique square footage requirements.  Some vehicles have complex curves and features that can require more labor for installation.  
Additionally, the amount of vehicle that you ultimately choose to wrap may not be 100%.  You may choose to go with a partial wrap or just cut vinyl graphics.  Installation for a color change wrap requires a more comprehensive wrap and finish are often priced at a premium.  
And there are some specialty wrap materials that can be priced well beyond the premium 3M or Avery cast vinyls.  Examples include specialty laminates, color change, chrome or carbon fiber finishes, metallic, reflective, iridescent, and LumaMedia among others.  A simple price on a website cannot address all these variables.  
How long will a wrap last?
Not a wrap films are made equally. Be wary of companies that promise long life wraps with generic wrap materials. Palladium Signs uses top-of-the-line vinyls like Avery Denison and 3M Controltac Graphic Film. When we look at the 3M Specifications Sheet for this product we discover that ONLY Vertical Surfaces are warrantied for 10 years.  A full vehicle wrap includes both vertical and non-vertical surfaces.
In fact, 3M Controltac Graphic film is only warrantied for 5 years on non-vertical surfaces.  You will find similar results if you research Avery's premium vehicle wrap materials.  It is the experience of many vehicle wrap companies in the industry that vehicle wraps tend to hold up well beyond the manufactures warranty period.  It is likely you can expect 5+ years of quality performance from your vehicle graphics, just be sure you understand the specifics about your wrap warranty.
We can provide you with spec sheets and care sheets for your vehicle wrap so you can be knowledgeable about your investment.  If a company does not give you specifics about their materials – ASK!  Your vehicle is a valuable asset (maybe even leased to be returned in top condition) so make sure you know what materials your vehicle is being wrapped with.  
Interested in wrapping your vehicle? Contact us for a quote!  615-462-5383
Save
Save
Save
Save
Save
Save
Save
Save
Save
Save
Save
Save
Save
Save
Save
Save
Save
Save
Save
Save
Save
Save
Save